We would love to hear from you, drop us a line, give us a call or sit down with one of our sales reps at the next Steel Show. Let us know how you are enjoying your BMI Pedal Steel Guitar!
WELCOME TO BECK MUSICAL INSTRUMENTS
Building Pedal Steel Guitars Since 1969
Beck Musical Instruments prides itself on continuing the lasting legacy of our founder Zane Beck. Experience speaks volumes in this business and providing our customers with the quality they have come to expect with BMI is our mission.
Personal Touch
When you order from BMI, it is hand crafted for you. Your favorite color, your personal copedant and more can be added for that personal touch you have been looking for.
Family Connection
At BMI your not just a customer, your our Family. We take care of our own. Your photo will be added to the family page on our website. We want to keep in touch with you.
Craftsmanship
Each BMI pedal steel guitar is hand crafted with precision from quality materials and are designed with you in mind.
Making an Impact Across the Globe
BMI casts a wide net. Hand built guitars from the BMI factory in Arkansas are in the hands of people all around the globe. Enjoying the tried and true sound and durability of BMI pedal steels. People from France, Canada, and even as far away as Switzerland are keeping the pedal steel sound alive with BMI.
Passion for the pedal steel guitar!
Not only do we build great musical instruments, but we genuinely have passion for this instrument. We continue to build artist models of Pedal Steel legends so their work is not forgotten, and we offer players unique reference materials!
Just some of the things we offer:
Custom Copedants
Guides
Video tutorials by Dan Burnham.
400k+ Satisfied Family Members
"I have been playing BMI Steel Guitars for 37 years now. I love the tone and sound I get from my Steel Guitar designed by Zane Beck and Don Fritsche. The durability and tone are excellent, so that is why I continue to play the Working Man's Steel BMI Steel Guitars! The BMI Family is the Best!"
"It is hard to put into words how pleased I have been with my BMI Axius 2 and especially the customer service. This guitar has been amazing! It plays like a dream, sounds fantastic and the construction is outstanding. The best thing however is the customer service. I recently called for advice and Dan treated me like I was an old friend. He handled my issue immediately and professionally .I have never had a more pleasant customer experience. If I ever need another guitar it will be a BMI Thanks guys for everything"
Have questions? Let us know we are waiting to hear from you.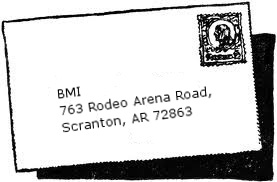 Serving the Steel Guitar Community Since 1969
At Beck Musical Instruments we strive to serve the pedal steel community and our customers with honesty, integrity and solid, hand built, quality instruments.
Contact Us with any questions, comments, concerns or to place your order.